Kesha Receives More Support from Fellow Celebrities
Following Kesha's heartbreaking legal setback – that's seriously taking a toll on her career – more and more celebrities have taken the time to give their support to the pop star in peril.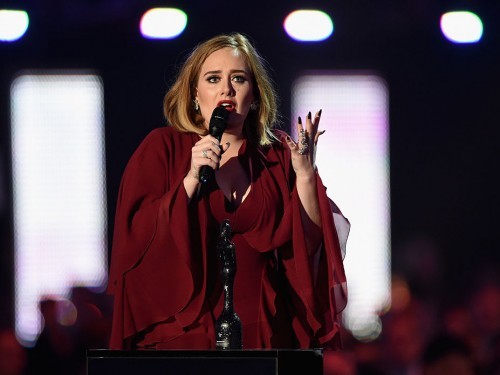 Among the big names in Hollywood who have recently showed how they've got Kesha's back are Adele, Zedd, and Lady Gaga. If you haven't heard of it yet, Kesha filed a complaint against her Sony music producer Dr. Luke, who she says has been abusive towards her physically and mentally. She refuses to work with him, and wishes that her contract would be nullified by court. Unfortunately, a judge recently upheld this very contract with Sony, preventing the pop artist from releasing any new music.
Kesha remains strong – she recently released a cover version of "Amazing Grace" as a show of her strength and as a way to get around the contract and figuratively say "IN YOUR FACE" to Sony. However, her fight is an ongoing battle, and she is on the losing side, much to everyone's dismay.
Plenty of her fellow musicians have spoken words of support, and offered their help in the way they could. Demi Lovato called upon all of her fellow feminists to show their support for Kesha in her time of need. Taylor Swift also sent the pop star $250,000 dollars to help out with her finances during this trying time. Other singers who sent out their support were Ariana Grande, Iggy Azalea, and Lorde.
Adele publicly supported Kesha during her speech at the 2016 Brit Awards. There she won four prizes: Best British Female Solo Artist, Best Album, Best British Single, and the Global Success Award. In the aftermath of Kesha's failed injuction, Adele voiced her support.
While accepting her Best British Female Solo Artist Award, she paused after he speech and said: "And I would like to take this moment to publicly support Kesha."
This is despite the fact that Adele is also signed to Sony.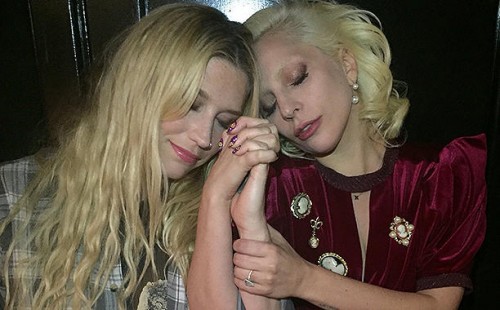 Another artist that is signed to Sony who continues to support Kesha is Lady Gaga. Mother Monster was among the first to publicly give Kesha her support, following the court's decision. But she also recently posted a photo with Kesha on Twitter and Facebook, captioned "Free Kesha". Even before the court's ruling, all of Kesha's fans have been using the #FreeKesha hashtag to show their support.
Gaga's pic shows the women with their heads bent together, eyes closed, and hands clasped.
She earlier said: "There are people all over the world who love you @KeshaRose. And I can say truly I am in awe of your bravery".
Music producer Zedd has a different idea about this whole situation though. He recently reached out to Kesha and offered her his services for free – just to help her get new music out there. We don't know what the contract says against this, but at least we know there's at least one person who's willing to work with Kesha even after this controversy. We hope that she remains strong through this challenge, and we will await her inevitably strong return to the pop scene.