Lea Michele and Matthew Paetz Split Up! Couple Has no Reason or Explanation
We could all collectively agree that fate has not been kind to Lea Michele's heart.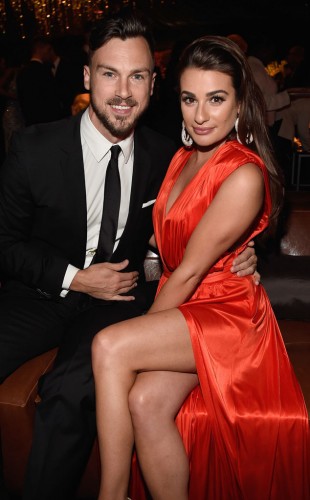 She might have one of the most tragic love stories in Hollywood's most recent memory, and it doesn't look like her luck has changed even by a bit. "What? But she's dating Matthew Paetz?" you may hear yourself ask. But that's one of the things we're talking about when we say her heart's not safe in this universe.
Lea Michele, Glee superstar and Scream Queens' ultimate serial killer, has split up with her boyfriend Matthew Paetz.
Well, it wouldn't be entirely accurate to say that "she" split up with "him", because what happened was exactly the opposite. Ouch, right? But the point here is the actress is single again, and what happened to her is something we hope to be her last heartbreak before she meets the man who is truly and rightfully hers.
"But there's still hope! They might get back together!" you say as optimistically as possible. Yes, there's always that chance. But if you were to hear the exact reason why the two of them broke up, as well as the entire situation surrounding the split – you might not want to go for that option.
After nearly two years of love and romance (and by that, we mean dating), Lea Michele and hey boyfriend broke up. According to a source, who is close to the couple, the 30-year old Paetz left the 29-year old performer "all of a sudden and without warning". Yikes.
He is now allegedly refusing to speak with her, or anyone else close to her for that matter.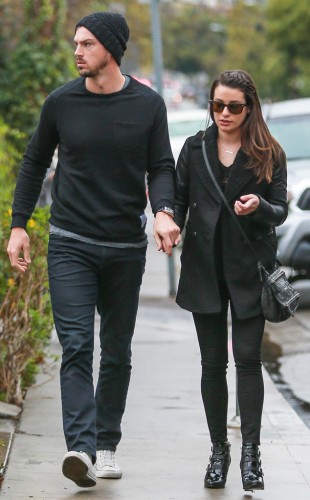 And what's worse is that "she got no reason or explanation for the split". Nothing. You know what's worse than having your partner leave you after a heated argument? Having your partner leave you for no clear reason whatsoever. It just keeps you thinking. It keeps you up all night. And it's not like Lea's never had her heartbroken before. It's just a double kill kind of situation.
The source even added: "He ended up being an opportunist who took advantage and broke up with her in a very heartless way. Her friends were always concerned with the relationship because of his past. All of those fears were validated."
Despite the breakup, the source confirms that Lea is doing just fine (the heartbroken kind of fine), saying: "She's doing well and is focusing on friends and work. This has been very sudden and hard, but if anyone can pick herself up it's Lea. She has a great network of friends."
The pair first met on the set of her music video for "On My Way" in April 2014, and were officially dating by that June. They moved in together three months later, sparking engagement rumors. Paetz was Lea's first significant other since the tragic passing of Cory Monteith in summer 2013. They were going to get married, but death got in the way.
We'd say Paetz wasted Lea's love, and that she deserves better – because she does. We're only praying for the healing of her heart. Like what the source said, Lea could pick herself right up.