Harry Stinks? Kendall Jenner Complains One Direction Member Smells Terrible
Valentine's Day may be over, but love is still in the air for some of Hollywood's most famous couples. Unfortunately for Kendall Jenner, that kind of air might not be the most pleasant thing she's ever smelled.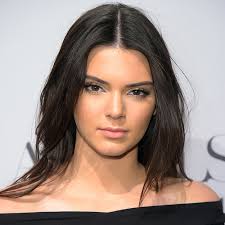 In the preview of the new "Keeping Up With The Kardashians" episode, Kendall described her on-again off-again relationship with One Direction member Harry Styles by appealing to the senses – the sense of smell, that is.
Let's face it: the show has always had a flair for the controversial. And if this statement isn't enough to cause some sort of stir amongst the fans of the world's most popular boy band, we don't know what would. But if what Kendall is saying is true, then one of Hollywood's dreamiest guys might also be one of the stinkiest too. Ewww!
In the recently posted clip, Kendall talks to Kylie about how she asked Harry Styles to "shower more" and wear deodorant because he has really smelly armpits. And most of you still dream of hugging the pop singer. This bad hygiene problem may or may not be true, but if Kendall's statement is to be believed, then Harry might really need to spend a little less time working and a little more time actually scrubbing himself.
"I've asked him to shower more and told him a little deodorant never hurts," she said to Kylie about the One Direction member who is currently on hiatus, along with the rest of its members. Ouch.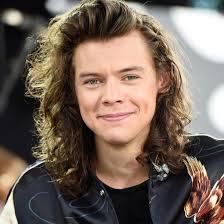 The clip is a part of the preview for the Feb. 21 season finale of "Keeping Up With the Kardashians", a TV show that features an extremely popular family with lots of insider knowledge about the people of Hollywood. That thing about Harry is one hell of a juicy gossip, if anything. Does this have everything to do with why his relationship with Kendall just won't work?
Well, hygiene sure is a major factor, but it may also have something to do with the fact that Kendall is ready for a serious relationship now. Perhaps, the real reason she left Harry was to find a new man, who is as ready as she is in terms of commitment. According to some Hollywood insider sources, at this point in her life, Kendall is looking and is ready for a serious boyfriend.
Harry does seem a little bit on the loose side of the relationship scale right now, and sources confirm that it is not making Kendall happy, even though she initially thought that she could just go with the flow. However, the two aren't on bad terms.
But then again, maybe she just doesn't want a boyfriend who stinks on an unbelievable level (particularly for such a famous person). To make matters worse, this isn't the first time anyone has ever spoken out about the stinky truth. Taylor Swift, Harry's ex-girlfriend, had also previously commented on the singer's alleged bad hygiene.  She once claimed that she couldn't kiss him because he had "the worst breath".  The two of them dated in late 2012 and early 2013.