Hayley Williams and Chad Gilbert Get Married!
"Aint it fun living in the real world?"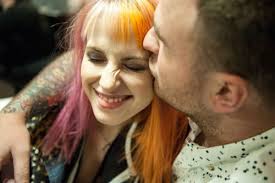 Well, for the lead singer of Paramore, Hayley Williams, it is – especially if you're married to the love of your life. We congratulate this red-haired rocker for finally tying the knot with New Found Glory guitarist Chad Gilbert!
The 27-year old singer and the 34-year old guitarist wed at the Franklin Theater in Nashville, Saturday, according to some sources. Looking happy and oh-so-in-love, the couple posted a couple of wedding photos on Instagram, highlighting the events of the wedding.
Many of their fans commended the two for sticking to a simple, not-so-glamorous, down-to-Earth ceremony that nearly anyone who has ever been in a wedding would feel familiar with. It's okay to be simple, even if you're a celebrity, especially if all that matters to the both of you is how you are now symbolically linked to one another for the rest of eternity – not a bad way to spend your time, eh? And now Hayley looks like she "lives in a fairy tale, somewhere too far for us to find" – as her Paramore song "Brick by Boring Brick" goes.
We're thinking that she found something in Chad that made her think he's her "only exception," because the two have been inseparable ever since they got together. The two began dating in 2008, and got engaged in December 2014 – because why not make the Christmas season even more special, right?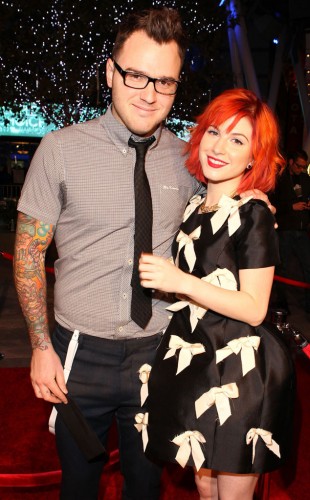 And then last month, Williams and Gilbert applied for a marriage license in Tennessee, as reported by USA Today. Several eyewitnesses and fans posted their own snaps of the wedding and the reception on social media, showing the adorable couple together. No, we're not crying – you are. Williams wore a white chiffon wedding dress, while her beau sported an all-black suit and a tartan Ben Sherman shirt. Their simplicity really made the audience feel connected to them, just as how their music connects to the souls of everyone listening. They're musicians. It's what they do. But in spite of the simple ceremony, an air of elegance remained – is that really what happens every time two popular artists get married?
We weren't there, but judging by the multiple photos posted online, the bride and groom exchanged vows in front of about 50 people inside the theater. They were also photographed dancing indoors, kissing, and looking very much in love.
Their wedding cake featured a topper of a bride and a groom with their arms up. It's worth mentioning that the "mini-bride" also rocked Hayley's red hair. A couple of other pictures showed the happy couple tasting this said wedding cake.
Hopeless Records, the label of Gilbert's band New Found Glory, also posted a photo on their official Twitter page, showing the two smiling outside a Nashville restaurant and greeting a large crowd. Way to fill the air with romance and share their infectious happiness!
Williams is seen wearing a plaid skirt and a white T-shirt that has "Chad" written in red. The caption read: "Congratulations Chad and Hayley!!!"