Taylor Swift Shows Her Support For Kesha – Donates $250,000!
Seemingly following Demi Lovato's advice, Taylor Swift finally shows her support for fellow pop artist Kesha by donating $250,000 dollars!
Taylor Swift has always identified herself as a feminist, but sometimes she appears to only show her support for other women when it is most "convenient". We're not sure if Demi Lovato's little speech on Twitter had anything to do with it, but Swift has recently done more than proclaim herself as a feminist: by supporting a pop star that is in dire need of it right now.
To give you a little background information, Kesha, the pop singer who is most famous for her electronic party anthems such as "Tik Tok," "Take It Off," and "C'mon," filed a complaint against her music producer Dr. Luke, for alleged physical, mental, and sexual abuse. She wants to be free from her contract, since she no longer wants to work with the man who abuses her, but because a judge recently decided to uphold this agreement, Kesha remains unable to produce new music, therefore putting her career to a full stop.
The singer broke down over the decision, and her fans flooded Twitter with messages of support. Even celebrities stepped in to acknowledge the difficulty of her situation, showing her their love by giving her messages of hope and praising her bravery.
Demi Lovato is among her most active of her supporters. The "Cool for the Summer" singer called out the "self-proclaimed feminists" for not speaking out when it's not comfortable to talk about these sensitive issues. Many people believed some of these tweets were referring to Taylor Swift, who has oddly remained silent about the whole issue despite usually saying she's there for other women.
But since then, the "Out of the Woods" singer has shown her support for Kesha, pitching in $250,000 to help her with any "financial needs" following the court ruling.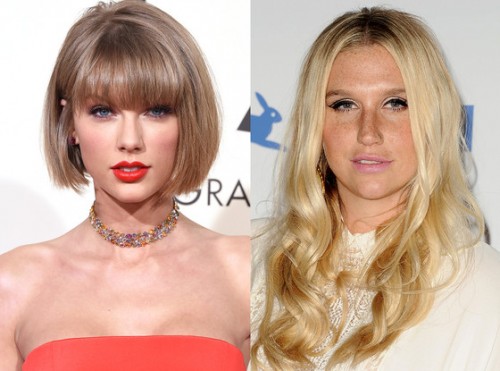 A spokesperson for Swift said: "In a show of support, Taylor Swift has donated $250,000 to Kesha to help with any of her financial needs during this trying time."
Kesha's mother also confirmed the news, tweeting: "Taylor Swift has just generously donated $250,000 to Kesha, as a show of support during this difficult time. AMAZING!!"
She seems more than impressed by Taylor Swift's gesture, sharing on social media how touched she was by it: A person's wealth is not measured by what they have but by WHO they help with it. And Taylor Swift is a truly RICH PERSON. Thank you."
She added: "Most important for Kesha, is that these beautiful, powerful women are standing behind her, letting the world see how powerful the truth is!"
Taylor Swift now joins the army of famous celebrities who have shown their love for Kesha – a list that includes Lady Gaga, Lily Allen, Iggy Azales, Ariana Grande, Kelly Clarkson, and Lorde.
Many of Kesha's fans have been using the trending hashtag #FreeKesha since the court's decision.
We're guessing we'll never know whether Demi had anything to do with Swift's sudden show of support, but at least we can confirm one thing: these stars definitely have each other's backs.