15 of the Best Mark Hamill Tweets Ever
Who would forget the original Skywalker the star wars Character that made us all loved him and follow him through episodes of films. Skywalker was played by Mark Hamill. Mark Richard Hamill was born on born September 25, 1951. As mentioned, he is an American actor as well as a voice actor, writer, producer, and director. So many talents in just one body. That itself shows hoe amazing he is. He was famously known for his portrayal of Luke Skywalker in the original Star Wars trilogy. The first was Star Wars  in 1977, then The Empire Strikes Back in 1980  and the  Return of the Jedi in 1983 – a role he continued to do in Star Wars: The Force Awakens just last year 2015.
He was not just know as the Skywalker or a famous actor but also a great Person when it comes to his tweets .Now let us see why is that and go through his tweets and see how amazing he is with his best 15 tweets that was posted online.
1. 15 of the Best Mark Hamill Tweets Ever # 1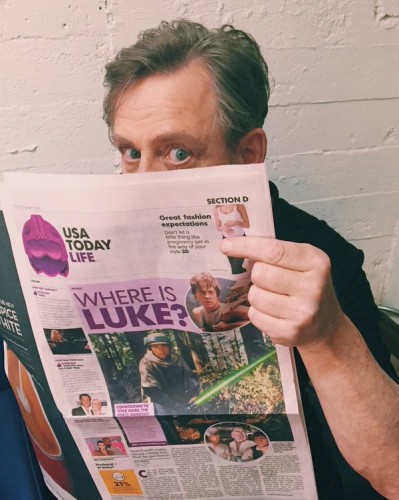 Have you seen his post where he is reading a newspaper from USA TODAY LIFE where the main caption was "WHERE IS LUKE?" he posted it last December 9 2015. The photo was hilarious in a way that Luke himself is actually reading the news. You know what I am saying?  Look at his eyes those knowing eyes as if saying "don't tell them I'm here".