Happenings at the Grammy Awards 2016
The best of best…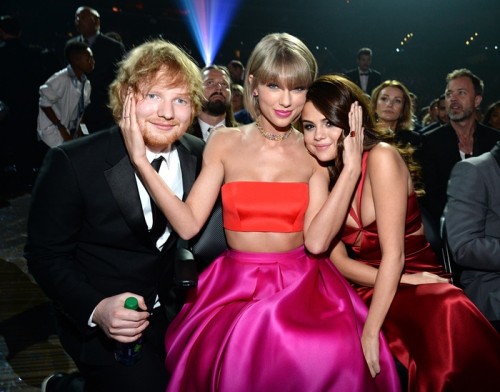 Grammys is certainly one of the awaited events in the Entertainment industry. Many people wanted to know what happens on that day. For those who wanted to, you are oh the right pages. This year's Grammys will not be remembered as a stellar year due to a lot of things that happened. First Rihanna and Lauryn Hill didn't show up due to illness, followed by Adele struggling with technical issues. Dis Lady Gaga really did a tribute or did she just butchered Bowie on her performance? Then here comes Pitbull who Pitbull recreated Benny Hill with Sofia Vergara and Taylor Swift putting Kayne in his place. Even Lamar completely clean up either seeing he was beaten by the twin pop powers of Taylor Swift and Mark Ronson.
Taylor Swift opened the show with a version of her hit Out of the Woods. And it was Taylor Swift's 1989 album that took the album of the year awards at the 58th Grammy awards at the Staples Center in Los Angeles on Monday night. The beautiful singer made a defiant acceptance speech that seemed to refer to her argument with Kanye West earlier in the week. An argument started when Kayne's new song Famous claimed that it was he who made Taylor famous. She also thanked Max Martin and then a talk about how being a woman in the industry is difficult because people will try to take credit for putting you where you are. An obvious reference to Kanye. She continued by giving general legitimate comment on the state of music.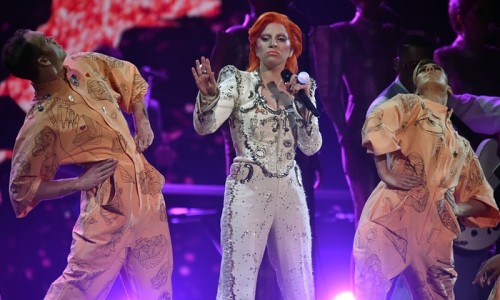 It was pointed out during her speech that she is the first woman to win album of the year twice and she added that there are going to be people along the way who are going to try to undercut your success or take credit for your accomplishments or your fame, which she addressed to the young women.
Mr Worldwide was also there and performed El Taxi. H did a Benny Hill-style chase across the stage featuring the Latina Sofia Vergara. Robin Thicke was also seen to be there so as Joe Perry and Travis Barker.
The artists that were present During the Grammys are actually random. Even the Earth, Wind and Fire were there to celebrate the life of Maurice White.
The Album of the Year Nominees aside from Taylor Swift includes Sound & Color by Alabama Shakes, To Pimp a Butterfly – Kendrick Lamar's To Pimp a Butterfly, The Traveller of Chris Stapleton and Beauty Behind the Madness of The Weeknd
The academy's CEO Neil Portnow and Common were there to talk about letting nothing stop people making music. Portnow introduces a pianist who is about 5 years old named Joey Alexander who impressed Herbie Hancock and Jidenna and pretty much everyone else. What they really wanted to do was they're making the case for streaming services to pay more. They wanted youngsters like Joey to have a bright future so we must give musicians money. Something that was surely a terrible Ted talk. A lot of things and awarding as well as performances were made during the Grammys. To much that a single page can't fit it all.