Kanye West Gets 'Bummed' – Rapper's Frustrated Rant Gets Leaked!
Kanye West is a magnet for controversy…at least that's what he makes himself.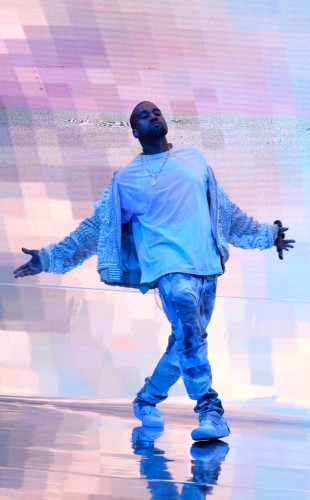 We're sure that by now you've already heard about how the rapper is at least $53 million dollars in debt. We haven't confirmed if it's real or not, but Kanye himself said so on Twitter. It's just kinda hard to believe, especially when he thinks Mark Zuckerberg is just going to loan him $1 billion dollars for his ideas.
Yes, that headline does sound absurd. But that's just Kanye West for you. He recently tweeted about how the Facebook founder should invest a billion dollars into "Kanye West ideas," although he hasn't really stated what those ideas are. This was tweeted soon after proclaiming that he's in debt by at least $53 million dollars.
Also recently, the rapper launched a viral Twitter rant that sparked the anger of actress Amber Rose. But that's all in the past. It's not like Kanye is not capable of attracting new controversy. And in fact he already had! Audio of the rapper venting his frustration against the production staff of Saturday Night Live went viral after it got secretly recorded and leaked! His appearance on the show was way more explosive than initially planned, because just a couple of days after his little gig, his rant started spreading on the internet.
Fans can hear Kanye voicing his frustration backstage: "Look at that s—t, they took my f—kin' stage off SNL without asking me. Now I'm bummed."
He added: "Now I ain't gonna do this, we're breaking the mother—king Internet."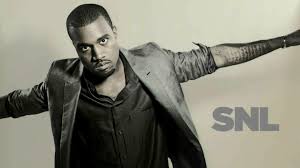 You can hear the clips online, but his lengthy rant included a dig against singer Taylor Swift. You can hear Kanye calling the Out of the Woods singer a "fake ass". This is possibly in retaliation to her speech at the 58th Grammy Awards. Taylor addressed her fans during her Grammy acceptance speech, reminding them not to let anyone take credit for their success or fame. This seemed to be Taylor's response to Kanye's lyrics for his new song "Famous" in which he said he was the one who made the singer famous.
When Taylor's fans started bashing him for the lyrics, he defended himself saying he got permission from the singer to use the lines. However, Taylor's representatives fired back saying she never approved anything. Continuing his rant, Kanye swore he's "50 percent more influential than any other human being."
In the uncensored clip, he can be heard yelling: "Don't f-k with me. Don't f-k with me! Don't f-k with me! By 50 percent, dead or alive, by 50 percent for the next thousand years."
Sources say that the cause of Kanye's tantrum was the changes made before show time at the Saturday Night Live set. Kanye was not aware of these changes, and so he got "bummed". The source did say that Kanye did not yell at the SNL staff. He just found out his stage design was changed and taken apart under the direction of the show's lighting director without anyone's approval.
The producers were apologetic to him afterwards. The rapper performed "Ultralight Beam" and "Highlights" live on the show.