Taylor Swift Disses Kanye West During Her Grammys Acceptance Speech!
Every awards show features a couple of scene stealers. Some are planned, some are scripted, while some aren't. All the same, they make these shows even more fun to watch.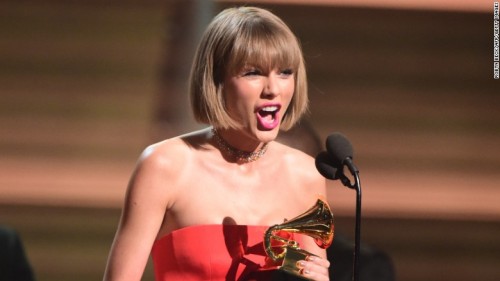 We all love it when a huge, televised show includes a controversy of some sort. That's just how we function – we're social creatures, and we just like hearing juicy gossip about all our favorite stars. But what makes these awards show all the more interesting is that we get to see these events unfold in front of our very eyes. We get to watch controversies and highlights in the making – live!
And of course the Grammy Awards isn't exempted from this rule. The music industry's biggest night is always trending worldwide because of interesting celebrity antics (even though one may argue that it is still much more formal and controlled compared to the Video Music Awards).
This year, during the 58th Grammys, we witnessed a bunch of new scene-stealing shenanigans from the music industry's biggest names. Arguably the most controversial of all these highlights was Adele's performance of "All I Ask" which suffered from audio problems, which led to an incredibly underwhelming rendition – which is so unlike the singer.
But what we'd like to focus on here was Taylor Swift's straightforward response to the Kanye West diss. Recently, the rapper sparked the outrage of millions of Swift's fans because of one of his new verses. In his new song "Famous," Kanye raps: "I feel like me and Taylor might still have sex / Why? I made that bitch famous."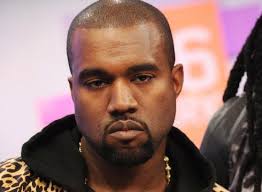 When he received the collective anger of all the Swifties, Kanye quickly defended himself saying that he got Taylor's approval to use the lyrics. However, this was quickly denied by Taylor's representatives. And so when her album 1989 won the Grammy for Album of the Year, Taylor used her acceptance speech to address the situation and channel the energy into a positive message.
"I want to thank fans for the last 10 years and the Recording Academy for giving us this unbelievable honor. I want to thank all of my collaborators that you season this stage, mostly I want to thank my co-executive producer Max Martin who has deserved to be up here for 25 years," she began.
"And as the first woman to win Album of the Year at the Grammys twice, I want to say to all the young women out there, there are going to be people along the way who will try to undercut your success or take credit for your accomplishments or your fame."
"But if you just focus on the work and you don't let those people sidetrack you, someday, when you get where you are going, you will look around and you will know that it was you and the people who love you who put you there. And that will be the greatest feeling in the world. Thank you for this moment."
That's one big slam for Kanye West, and it may have been thinly veiled, but we're sure he got the message. We now wonder how the rapper will respond to this – let's wait for next year's Grammys!