17 Shortest Celebrity Marriages
Marriage. It's not for everyone. In Hollywood, it's not everyday that we celebrate those celebrity couples who have long-lasting marriages because we often hear about a lot of celebrities hooking up then breaking up, or getting married then eventually splitting up. Even those couples we thought would last forever end up going on the news with the announcement that they're separating after so and so years of marriage. But, celebrities splitting up after a few years, months, or even days of marriage is also something we tend to see making the headlines in entertainment news. Here are a few of the shortest celebrity marriages in Hollywood, no pun intended.
1. Kim Kardashian & Kris Humphries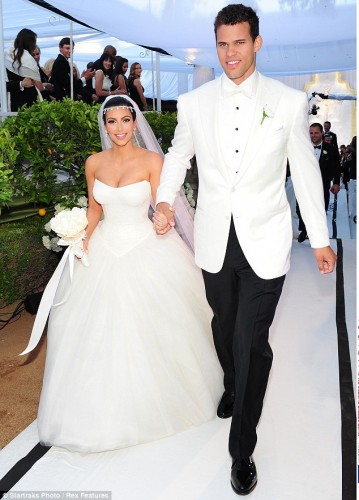 Their wedding seemed to be like a fairy tale, with both sides spending millions into planning a wedding worthy enough to get a 2 part special on the E! Channel. But after 72 days of marriage, meaning 2 and a half months, Kim decided to file for divorce. It happened 2 weeks after their wedding special was aired, so you can imagine how surprised (or not) everyone was.