What Exactly Happened During Adele's Performance at the 2016 Grammys?
It was supposed to be her triumphant return to the Grammy stage…but it all just went rolling in the deep.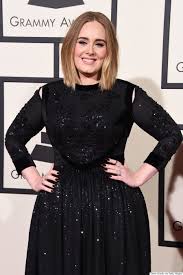 Adele, the world-renowned Grammy-award winning singer, was supposed to be the highlight of the 58th Grammy Awards. But given the fact that her performance was talked about well after the awards ceremony has ended, it was all for a very different reason.
The sound engineer seemed to have a different idea of what it means to create a good show. He had one job – to ensure Adele's voice would be enjoyed by millions of people all over the world by allowing her vocal prowess to be heard – but it seems that he or she failed.
Let's start from the very beginning. Adele rocked a calm, black ensemble on her red carpet appearance for the 58th Grammy Awards. She then switched up to a red dress for her live performance. It happens to be her first appearance on the Grammys since 2012, and people were very, very excited for it. The last time we saw her singing, it was inside James Corden's car, belting her famous singles as well as one of the Spice Girls' most popular songs. So when she got her glam on and stepped on stage in front of the Staples Center crowd, and in front of about a hundred cameras to sing her soulful ballad "All I Ask", we were all ears.
But then our ears got disappointed.
We couldn't quite believe it, but it seemed real: was Adele actually singing flat?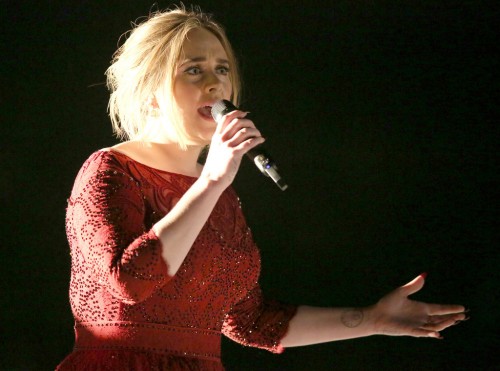 This woman, who during the entirety of her career consistently sang in perfect pitch, couldn't possibly be singing out of tune, could she? Not a single one of us bought it, especially not when the audio faded during the song. There's some sort of problem with the audio, and we all figured that out right away.
So it wasn't Adele after all. The singer kept it professional, powering through the performance despite struggling a bit. And in the end, she blew us all away once again with her incredible talent. We knew she would never let us down.
The song may have sounded a bit off overall, but at least we're not blaming Adele for it. We're blaming the guy behind the audio. He had one job, he didn't handle it very well, and we're all mad at him – especially the fans. In fact, the live audience over at Staples Center was crystal clear when they said that Adele's performance was stunning. It's a whole other story when that performance was broadcasted, however.
Later on, Adele spoke publicly about the situation, explaining that a microphone fell onto some guitar strings. "The piano mics fell on to the piano strings, that's what the guitar sound was," she wrote on Twitter. "It made it sound out of tune. Shit happens. X"
The "Hello" singer added: "Because of it though… I'm treating myself to an in n out. So maybe it was worth it."
Twitter users gave their support, complimenting her for finishing her brilliant performance despite the audio issues. We'll be looking forward to her next Grammy performance too, because we all know it's not her last. She'll eventually have her moment.