Kanye West Claims He's $53 Million in Debt, Drops Latest Album
Sometimes we don't even know what to think about Kanye West anymore.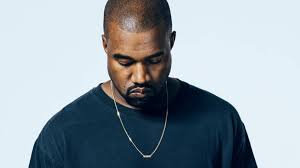 But if this is some sort of clever marketing scheme designed to further push the rapper into the farthest realms of fame, it is certainly working. We all know who Kanye West is…we just don't know exactly what his deal is.
However, even by his most common "attention-grabbing" antics, his newest claim to fame is unusually absurd. You see, this rapper is now claiming that he is in debt by at least $53 million dollars. A prominent figure in the music industry, Kanye is not on the top of our list when it comes to celebrities who could be in debt. So it's very surprising that he casually mentioned this slight (very big) problem.
He's got legions of devoted fans, he's a very wealthy guy, and we could say without a doubt that he is one of the most talented rappers in this generation – but he's more well-known for his scene-stealing moments. So do you agree that Kanye is actually in debt?
The skilled rapper recently released his long-delayed album, entitled "The Life of Pablo," after performing two of his new songs on the comedy show "Saturday Night Live". After finishing the song "Ultralight Beam," he announced that the album was available both on his website and on the music streaming service known as Tidal.
His wife, Kim Kardashian, immediately showed her support by going to Twitter and saying: "Everyone Go get #TheLifeofPablo."
However, when the fans did try to go to West's site, they were only greeted with an audio message from Mos Def, going by his stage name Yasiin Bey. Meanwhile, not many of Kanye's supporters where keen on the idea of having to buy a Tidal subscription just to hear the album. That's why they started doing what any sane person would do if they were faced in the same kind of conflict: they started complaining.
Eventually, people got what they wanted and managed to listen to the album, which got moderately positive comments from critics and fans alike.
Earlier, West sent a tweet as he waited to have his moment on SNL, saying: "I write this to you my brothers while still 53 million dollars in personal debt… Please pray we overcome… This is my true heart…"
The tweet was vague enough, since the rapper did not specify why he was in debt in the first place. But it doesn't help that we have no idea whether he's being completely serious or not. And speaking of ideas, he also has plans of selling his (brilliant ideas) to Facebook owner Mark Zuckerberg. Kanye West literally tweeted Mark Zuckerberg to invest $1 Billion dollars into "Kanye West ideas".
We're not sure what those are, but if it's from Kanye, they're definitely going to be interesting. This is the same guy who announced his plan of running for president fairly recently, and is also the one who went onstage to interrupt Taylor Swift's acceptance speech during 2009's VMAs. We don't know what Mark is gonna think of this offer, but we're sure $1 billion dollars will make Kanye West happy.