21 Most Stunning Celebrity Wedding Gowns of All Time
These 21 celebrities had some of the prettiest and most extravagant wedding dresses of all time. Keep reading to learn all about the dresses and the celebs who wore them.
1. Kate Middleton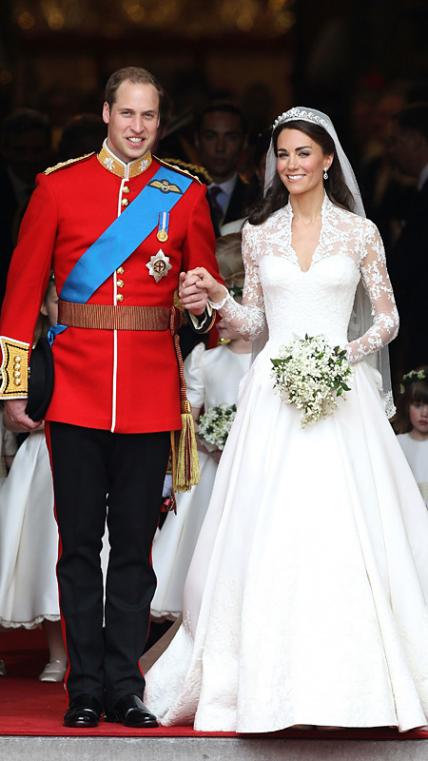 Nearly 2 billion people tuned into the Royal Wedding on April 29, 2011 and watched Kate Middleton walk down the aisle in a beautiful wedding dress. Her dress was designed by Sarah Burton of Alexander McQueen and it was reported that the new Duchess of Cambridge worked closely with Sarah Burton to formulate the design for the dress.