21 Celebrities You Won't Recognise In These SHOCKING Photos Without Makeup
We always see our favourite stars with full-blown make up with deep red lipstick, rosy cheeks, thick eye lashes and all the glitz and glamour Hollywood has to offer. But in some rare days, our celebrity stars are often caught off guard without a single makeup on revealing to the entire world their natural beauty and stripped off from everything that's artificial. Want to know how they look? Check out these shocking photos of 21 celebrities without makeup. You be the judge.
1. Jennifer Lawrence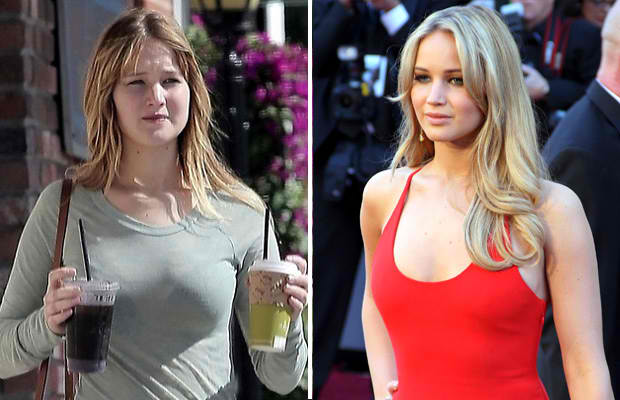 Katniss Everdeen looks like she just got her favourite drink from the store. Although she looks bigger and barely recognizable in her grey sweater, still our Hunger Games star looks awesome and beautiful with her natural look.